Our luxury yacht, MV Hero, will be your home for the week, providing the perfect base for your kiteboarding adventure. With its spacious cabins, modern facilities and breathtaking views of the Red Sea. From 16 to 23 March 2024, you will have the opportunity to learn and kite with @JeremyBurlandokiteboarder .
Imagine the thrill of freeing yourself on the crystal clear waters of the Red Sea, with the wind in your hair and the sun on your face.
BOOK YOUR PLACE ON OUR LUXURY KITE TRIP TO EGYPT AND GET READY FOR THE ADVENTURE OF A LIFETIME!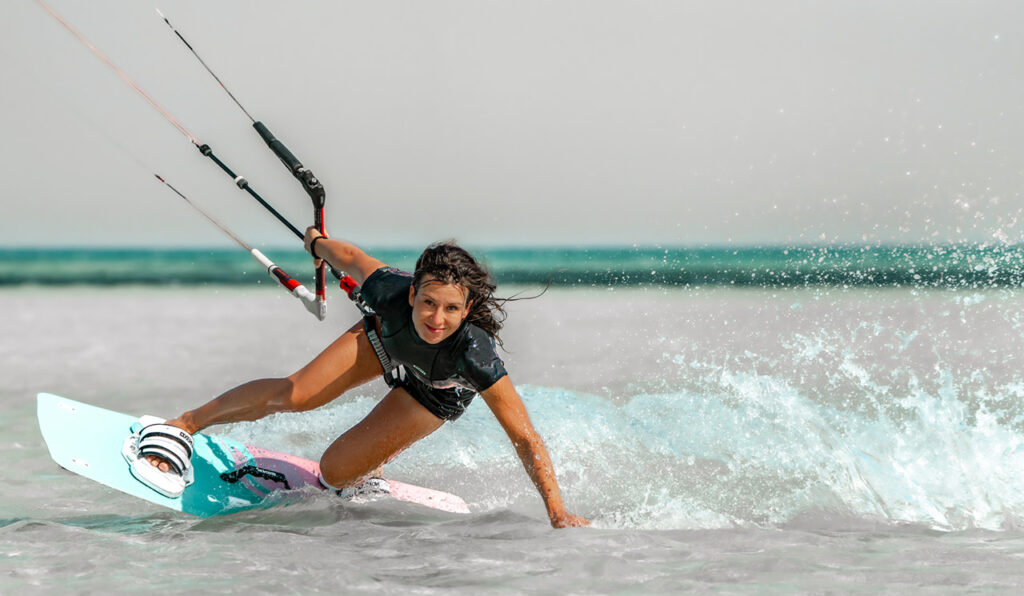 MV Hero features 15 cabins. Each cabin has a bathroom with shower, air conditioning and all the necessary amenities to make your cruise on board unforgettable.
1 master suite
2 Junior Suites
4 Mid Deck Cabins (two separate beds)
8 Cabins High Deck (two separate beds)
Prices:
Master Suite Cabin: €1,400 x person.
Junior Suite Cabin: €1,300 x person.
Twin Cabin: €1,200 per person.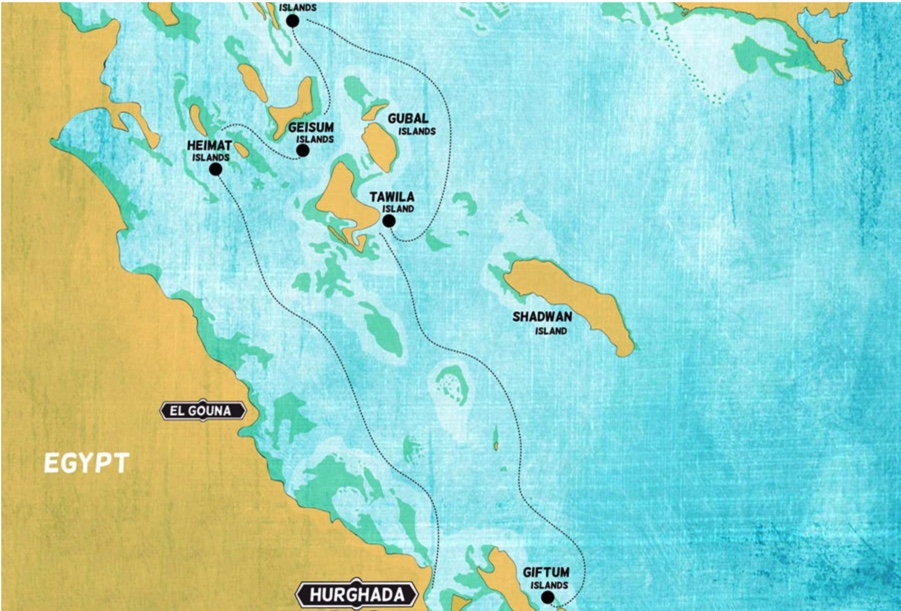 ITINERARY
We will depart from the port of Hurgada, to visit the most famous kite spots in the Red Sea – Tawila, Geisum, Ashrafi and Abu Mungar. The route of the week will depend on the wind and the needs of our kite group. A kite guide will be on board to decide on the best spot for the day and an experienced team will be on hand for lessons, advice and rescuing kiters from two handy motorised dinghies.
WIND and TEMPERATURE
In Egypt, the sun spends 365 days a year and temperatures are on average warm.
The average temperature in November is 25 degrees during the day and the average water temperature is about 22 degrees.
The probability of wind in Egypt is over 80%. In the areas where we will be kiting, due to the venturi effect, it might even increase by about 5 knots. There are days with 30 knots but also days with light wind around 15 knots. As nobody can predict the wind, unfortunately, there could also be days when it will be absent. But for these days there will be plenty of alternative activities such as snorkelling, diving, wakeboarding, swimming in the crystal clear waters or simply a relaxing day at the beach.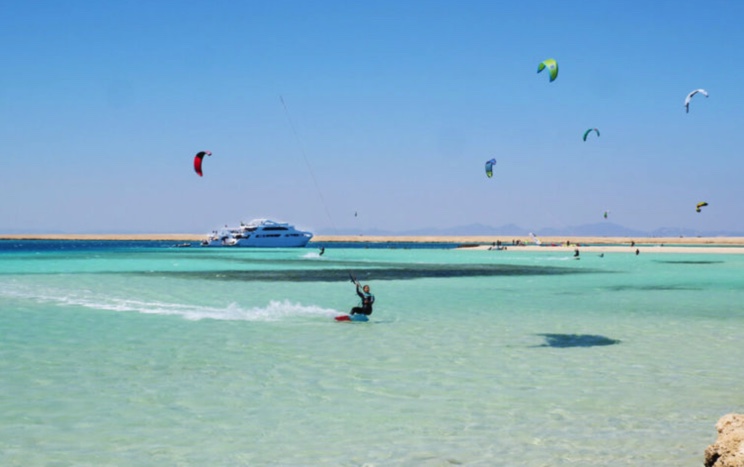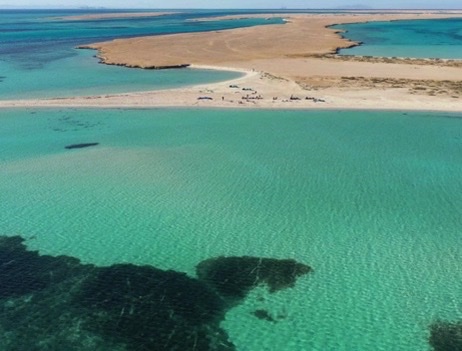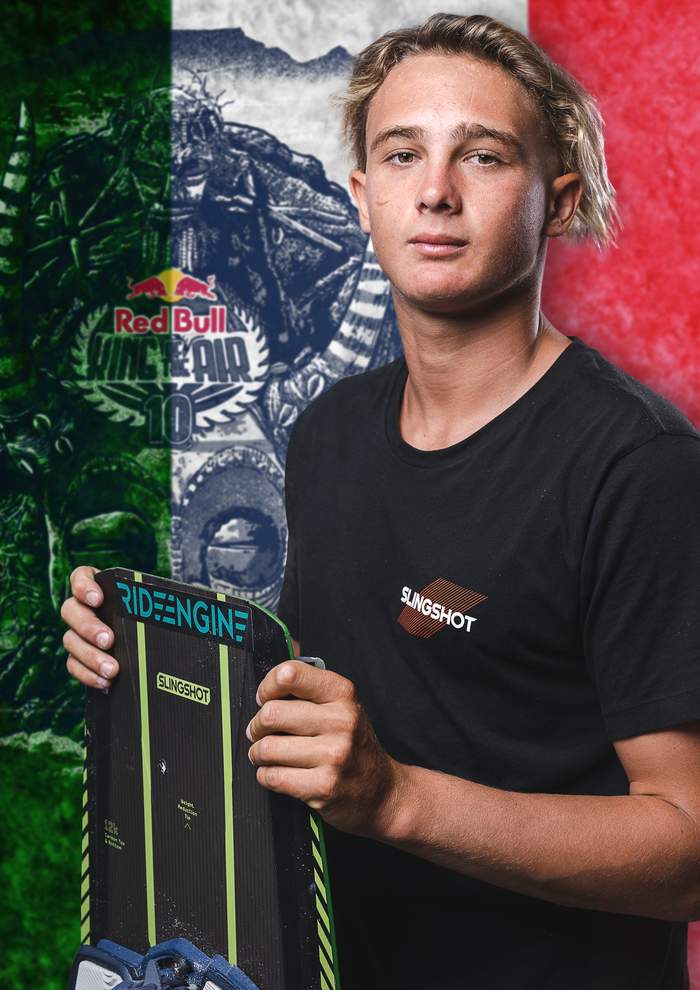 WHAT'S INCLUDED
– Breakfast, lunch and dinner

 

– Coast Guard permit

 

– Transfer to and from the airport (20 min)

 

– Snorkelling

 

– Wakeboarding

-Video Final
WHAT'S NOT INCLUDED
         – Alcoholic Drinks & Espresso
 

– Plane Flight

 

– Entry Visa

 

– Kitesurfing Lessons (1H €70)

 

– Advanced kitesurfing lessons with Pro Rider (1H €110)

 

– Equipment hire on request (1 day €80)

 

– Photo and Video on request (1H €60 per person)

 

– Diving (1gg €75)

 

– Tawila Fee (€25 per day, optional if we go to Tawila)
Number of participants ( Max 24 Persons )