The instructors who are part of our team are hopelessly in love with the sea, nature, wind and water sports.
With their experience, they will advance you professionally through a personalized path following the fastest and safest methodology.
All of our instructors are IKO certified (International Kiteboarding Organization, the world's most prestigious organization in kitesurfing teaching)
Official Center PRO CENTER IKO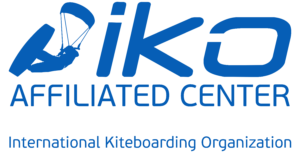 Kitesurfing is an extreme sport with over 20 years of research, feedback, testing and development.
IKO has created a comprehensive program to quickly and safely teach how to develop and safely practice the sport.
He set the standard and collaborated with international schools to provide this service and progression on a global scale.
Join the next IKO Kitesurfing Instructor Course.
Our Center organizes the course to become a KITESURF INSTRUCTOR every year.
Learn, progress and teach kitesurfing with IKO to become internationally recognized for your skills, teaching method and services.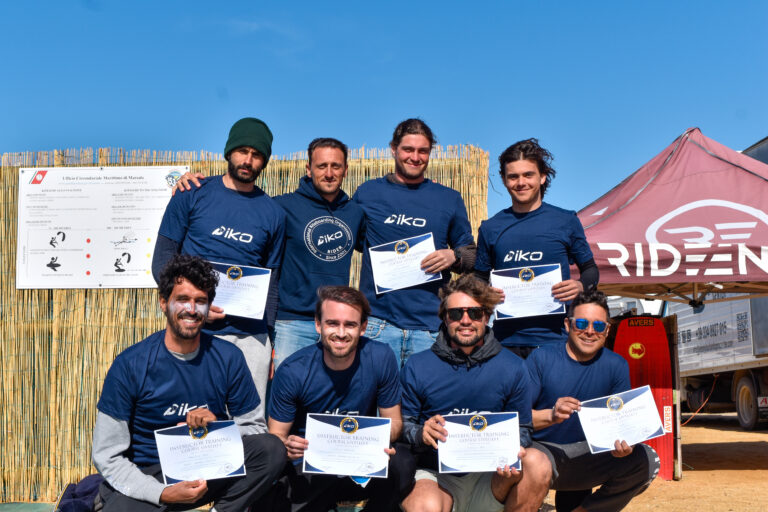 ATC – Assistant Training Course

The course aims to impart basic knowledge for teaching.
A fascinating and exclusive experience for all independent kiters who want to improve their navigational skills while learning some basic kitesurfing fundamentals, taking the first step in a professional IKO career.
The course has a duration of 5 days for a total of 40 hours of theoretical/practical training, which will allow learning all the secrets of kitesurfing in the areas of equipment, safety, teaching guidelines, kite aerodynamics, meteorology and more. The course will be taught by an IKO Assistant Trainer. At the end of the course you will be certified Assistant IKO and be eligible for an ITC, training course to become an Instructor.
ITC – Instructor Training Course
Take your passion around the world!
This course is the best way to start a career as a kitesurfing instructor. Through the world-renowned teaching method, you will learn how to teach safely and efficiently from beginners to advanced kiters
Teaching is based on trial and error alongside evaluation and correction. The course is taught by an IKO Examiner who will be responsible for preparing candidates for the days when real students will be taught.
This course lasts 5 days for a total of 40 hours of training, and at the end of the course you are certified as an IKO L1 Instructor, a title to work as an independent instructor or as an instructor at one of the many IKO centers around the world.
We are waiting for you
GOOD WIND.